Your magazine is a glimpse into your association's story, and photography is an excellent way to illustrate it. Help readers get the whole picture, or at least 1,000 words' worth, with these quick photography tips.
Let's Get Technical – Image Quality
No matter the image's subject, quality is the greatest determining factor for a photo's successful reproduction in print. There's only so much editing you can do to improve a photo if the original is too small or out of focus.
The first thing you can do to make sure your images look great in print is to use a good camera. Smartphone cameras have come a long way, and most of them will provide adequate quality for print. For the best quality and the best display potential, though, photos from a DSLR camera are ideal.
The next step is to send those photos at their largest file size. If you are sending from a smartphone, be sure to send the original photo, not a screenshot, to ensure the best quality. Email will often automatically compress files for easier sending, so the best bet is to use a file sharing service such as Dropbox or Google Drive (you can upload to Innovative here!) The larger the file size, the better — even if the photo is going to run small on the page.
Show Your Association in the Best Light
A well-lit photo will always fare better in print. It's all about getting the most even light possible so that every detail will show up crisply and clearly.
On one hand, avoid backlighting your subject. While it might seem better to position people so that the sun is out of their eyes when you are taking the picture, the light behind them will cast a shadow over their faces. This can cause the picture to be grainy, even after editing. If this position is unavoidable, be sure to adjust your camera's white balance and exposure settings before you shoot. On a smartphone, tap the screen on the area of the subject before shooting and these settings should adjust automatically.
On the other hand, avoid using flash — it will overexpose some areas of the photo and make the rest too dark.
Using natural light is the best option. Position yourself and your subject so that neither of you are blocking the sunlight. If you are inside, stand near a window and try to limit other light sources, such as overhead fluorescents. The ideal time of day for photos is shortly after sunrise or just before sunset when the sunlight is softer than other times of day. When the sun is higher in the sky, it casts harsh shadows and makes it trickier to get a balanced shot.
Capture the Big Picture
Another important consideration when taking photos is framing and cropping. If you are taking a headshot, for instance, be sure to include both shoulders and the top of the head in the frame. You can always crop in on a photo later, but you can't zoom out.
Also, try to take a variety of pictures, including scene setters (step way back, or get a shot from above) and detail shots (get in close!). It is natural to want to take photos from chest height, but try shooting from a different angle to create a more dynamic composition. And remember to take both vertical and horizontal shots — this gives the designer more options when arranging the page.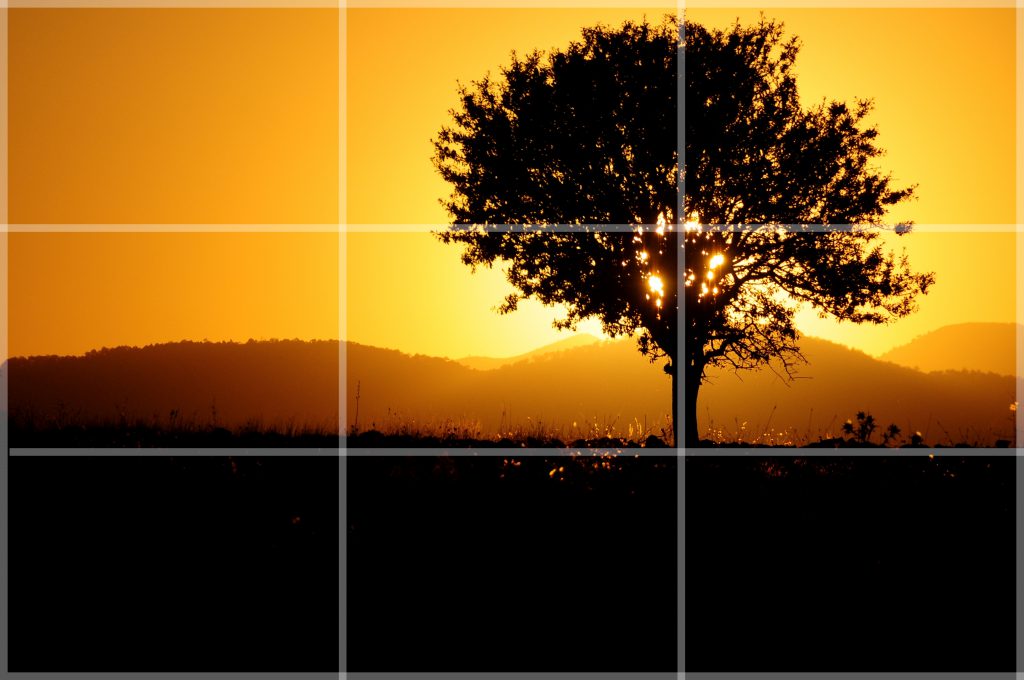 Feeling creative? Try experimenting with depth of field to minimize a busy or distracting background. This is where you focus in on one detail (usually in the foreground) and soft focus the rest of the shot. You might also try utilizing the rule of thirds, which is a simple composition technique that places your subject in one third of the frame rather than the center. To do this, imagine a grid with two equally spaced vertical lines and two equally spaced horizontal lines that splits your image into nine equal parts. Place your subject along one of those lines or where they intersect. This draws the viewer's eye to your subject first and the other elements in the photo second, creating hierarchy, harmony and a more artistic shot!
Finally, aim to tell a story with your photos. Portraits are great, but not every shot has to be posed. Look for genuine moments — laughter, handshakes, etc. These photos are typically more informative because they show personality and will draw the attention of viewers.
Catherine Meany is a graphic designer at Innovative Publishing. Reach her at catherine@innovativepublishing.com.