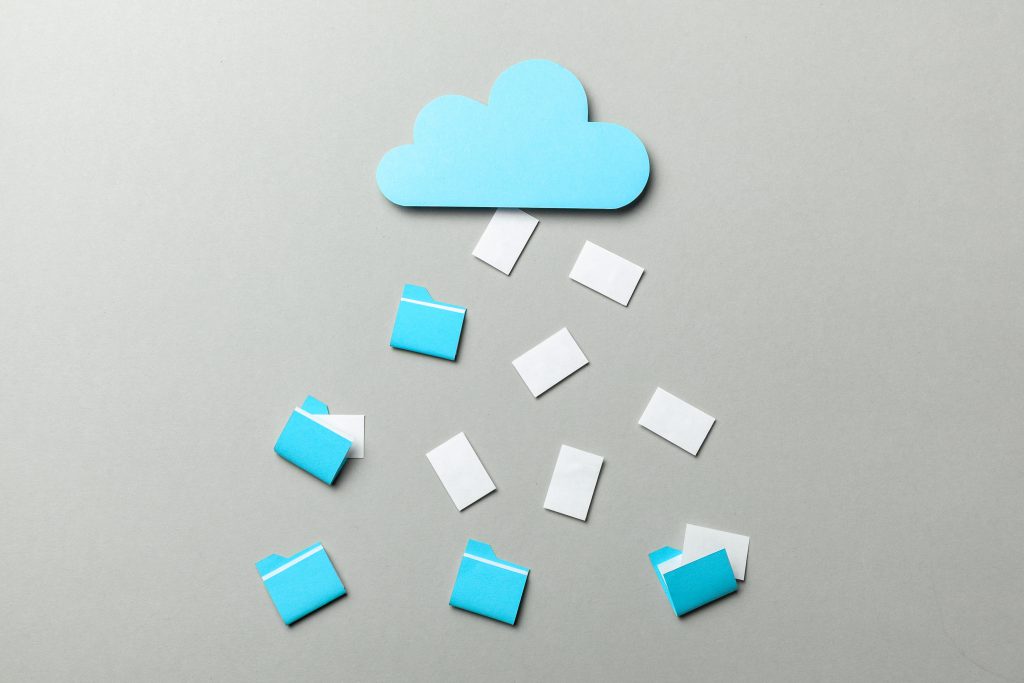 New clients, or those who might be using Dropbox for the first time, often ask our editorial staff for tips. We're more than happy to help! Whether you're interested in setting up Dropbox to share your editorial content with your Innovative editor, or you would like a few tips on how to use Dropbox more efficiently, read on.
Personal Versus Business Accounts
Dropbox offers several storage plan options, from a basic free plan for individuals to enterprise-level corporate solutions. I find that most of my clients' needs are met with a basic free account, which includes 2GB of free storage space. If you choose the free account option, I would recommend keeping it separate from your personal Dropbox account, if you already have one. Just set up a new account using your business email address, and you're good to go.
If your association or company already uses Dropbox for business, that's even better! You'll have even more storage available on the business plan — at least 2TB, depending on which plan your association or company has purchased.
Using Shared Folders
This is where the action happens. Setting up a shared folder on Dropbox is simple. Usually, I will set up a folder and share it with my client first, so all my client needs to do is accept my invitation and add their content to the folder. I always make sure that the client and I both have access to read and edit files in our shared folder.
Adding Files to Your Shared Folder
I suggest copying and pasting files into the shared folder, rather than moving them to the shared folder. This way, the original copy of the item also remains on your computer's hard drive. Remember, the goal for our shared Dropbox folder is to share files with each other, not to host the files permanently. If you anticipate needing to access the file again, make sure you keep your own copy available.
To make sure content is organized and ready for your editor to start putting the publication together, I recommend creating additional folders, one for each section or article, within the main folder. You can organize the content this way before it's uploaded to Dropbox, or you can create the new folders within Dropbox as you go, by clicking the blue "New Folder" link on the right-hand sidebar.
It's always a good idea to give your editor a heads-up when you have added an item to your shared Dropbox folder, especially if the publication is already in production. While Dropbox does notify users about changes to shared folders, those notifications are typically delivered in an email digest at the end of the week, not in real time.
A Note for Clients Who Use the Same Folder for Each Issue
Some clients prefer to keep one "running" shared folder that just gets updated with new editorial content for each issue. (As opposed to uploading and sharing a new folder for each separate publication.)After your editor retrieves content from your shared Dropbox folder, it will then be stored on Innovative's own server. If the editorial content from a previously published issue has been deleted from your shared folder, there's no need to worry. We archive the raw files on our end, so if a piece is re-used in a future issue, we can retrieve it from our own archive.
How Much Storage Do You Need?
I find that most of my clients have more than enough space on the 2GB free plan to store an issue's worth of content in our shared folder. However, sometimes with very large files or large quantities of photos, it makes sense to send the content via a one-time download service such as WeTransfer.
Dropbox Transfer is a similar service, currently in beta testing, which will allow users to send files up to 3GB, even if they don't have a Dropbox account. Check it out at https://www.dropbox.com/transfer.
Let's Make Your Job Easier, Together
At Innovative Publishing, we want to make your job easier. If you have any issues using Dropbox or delivering content to your editor, we're here for you. Your editor is just an email or phone call away.
Additional Resources
Dropbox's help page is a great resource for how-to articles about various features available on Dropbox, as well as troubleshooting steps.
Learn Dropbox is chock-full of tips and tricks, including self-guided lessons and video tutorials.
Adrienne Manlove is an editor at Innovative Publishing. Reach her at adriennem@innovativepublishing.com.