Ad Shapes and Sizes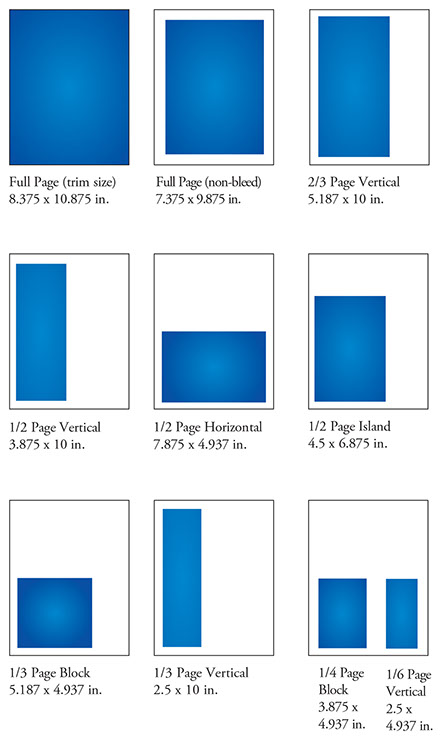 Digital File Requirements
All artwork should be submitted as an Adobe InDesign, Illustrator, Photoshop or PDF file.
Please embed or include all fonts and graphics.
Full page ads should have a .125″ bleed on all sides of the page.
Graphics should visually appear high-resolution and have a minimum 300 DPI (dots per inch). 

NOTE: We cannot increase the quality of the image if the original is blurry, grainy or too small — graphics pulled from websites are generally too small to use.

All colors should be created as CMYK process colors.
If you're ready to send us your ad, you can email it to us at 

graphics@innovativepublishing.com

. Please upload files over 5 MB to our secure site.
EMA Journal 2022 Rate Card