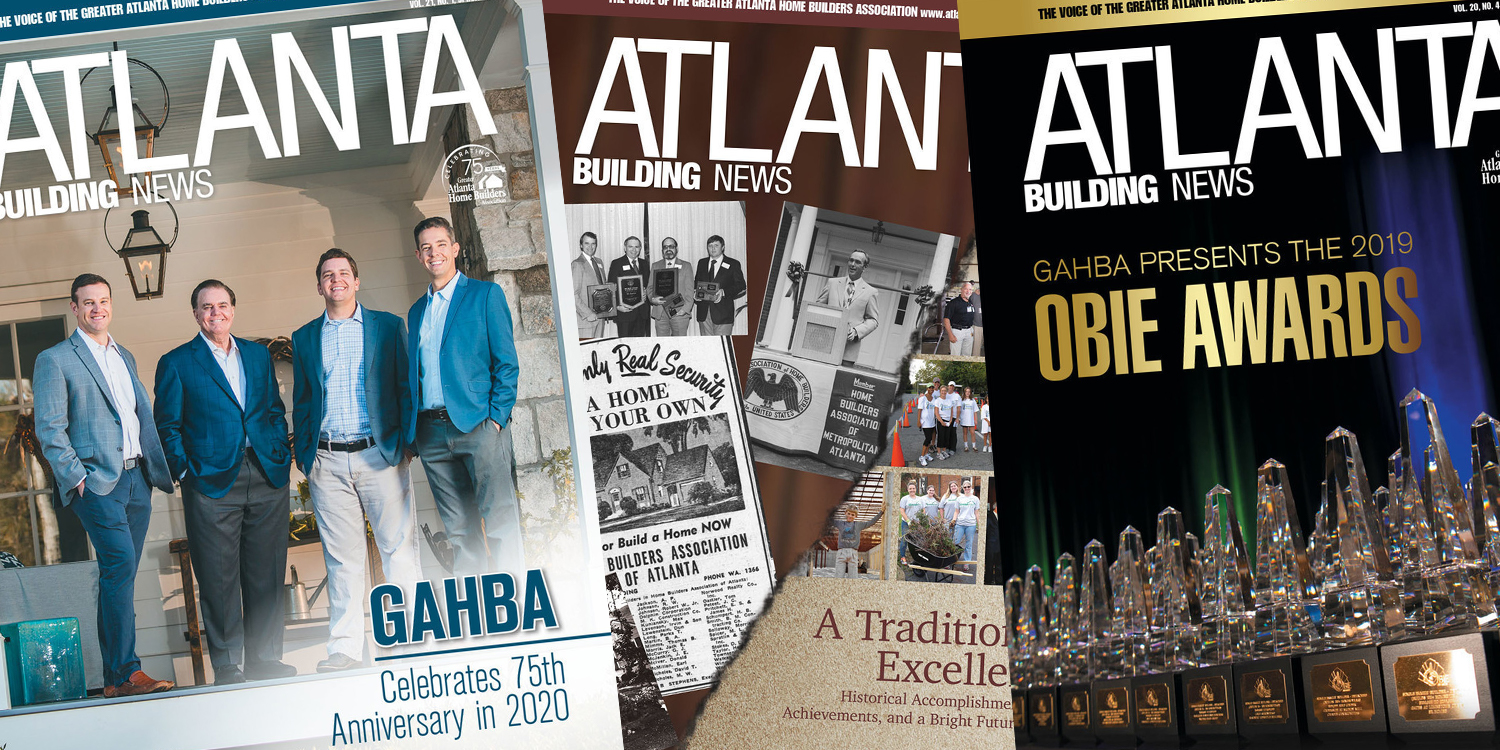 WHO ARE WE?
The Greater Atlanta Home Builders Association (GAHBA) is a not-for-profit professional trade association dedicated to promoting, protecting and preserving the home building industry in the Atlanta area.
The home building industry is expected to grow 1.9% per year for the next five years.
Georgia's home building industry is worth $1.9 billion.
GAHBA members include builders, remodelers, developers, trade contractors, manufacturers, suppliers, financial institutions, real estate companies, professional service providers and more.
ABOUT THE PUBLICATIONS
Atlanta Building News and the 2022 Membership Directory & Builder Resource Guide are the official publications of the Greater Atlanta Home Builders Association. These publications are a critical component of GAHBA's communications program and feature vital information for people directly involved in Georgia's construction profession. When our readers are ready to buy or recommend products and services, make sure they think of you first.